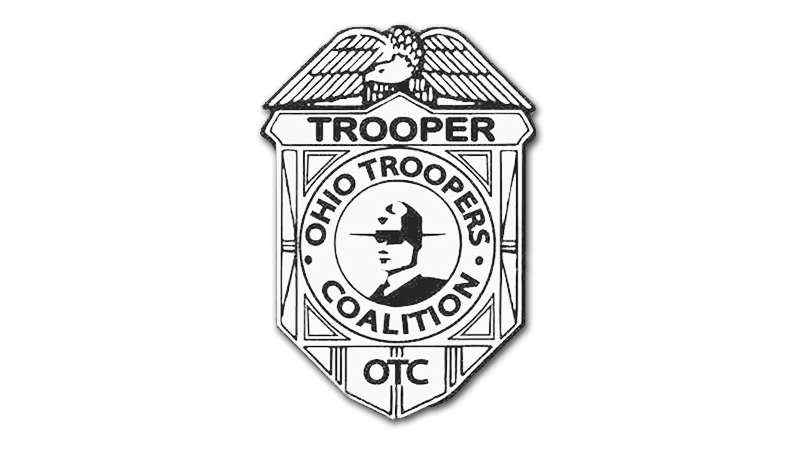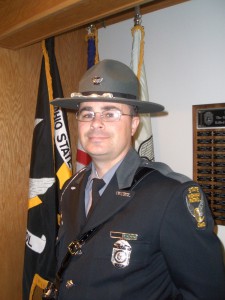 Sheldon and Azeree Goodrum
"We had an amazing experience working with Patrick to buy our first home! Every step of the process was made easy because he took the time ensure we understood everything. We truly appreciated that he always made himself available to us. Although he is helping several other people buy homes, we always felt like we were his priority. This was an experience we will never forget, and we are so grateful for Patrick, Audra, and everyone else  with Geneva Financial that helped make our dream come true."
Frank Applegate, Ohio State Highway Patrol | 6/08/18
"I was aware of Fidelity Blueline Mortgage for several years, although I didn't understand the quality of personal service they were able to provide.
A friend and fellow trooper told me to call Patrick Bautz at Fidelity Blueline Mortgage after hearing my frustrations with my current lender during a basement project. I will say I was warned about how nice Patrick is and how hard it would be to trust him. I called Patrick and my friend was right, he was so nice it was uncomfortable and I kept waiting for the other shoe to drop. Instead I received some much needed advice. The incredible thing to me was I wasn't even a customer yet and was treated as if I were and given honest financial advice. Patrick and I spoke several times before I started my application, but once I did Fidelity Blueline Mortgage lived up to everything I heard and read about them.
Patrick and his entire team were adaptable to my needs throughout the process and I definitely threw a few wrenches. I can't say enough about the level of service, communication, politeness and professionalism the team provided through the process. I even received a call during closing to check on whether everything was still on schedule and going ok.
Thank you Fidelity Blueline Mortgage and I hope you continue to help many others like me!!"
Hugh Fredendall, Ohio State Highway Patrol | 3/22/18
"My experience with Fidelity Blueline Mortgage Inc. was nothing short of exceptional. From the first telephone call with Patrick he made me feel as if we were lifelong friends. This camaraderie continued throughout all my contacts with the company. Their knowledge and compassion gave me the confidence and security knowing they had by back. Fidelity Blueline Mortgage Inc. sets the standard for all mortgage companies to follow.
Thanks again for all you and the girls have done!"
Kyle Pohlabel, Ohio State Highway Patrol | 10/13/17
"I met Patrick at a Board meeting and was very impressed how much he was dedicated to helping law enforcement. I originally contacted him when my wife and I were thinking about building a home. We made the decision to put it on hold for a while but when we did decide to start the process, I contacted Patrick and he immediately remembered who I was. Several months later and with all the people he deals with and he remembered who I was-very impressive!! I contacted him at 10 pm (I was a little anxious), on the weekend and even when he was on a plane and he took the time to immediately answer back. He was in constant contact with either myself or my wife as was Jillian and Audra throughout the entire process. Using a VA loan is quite the lengthy process, but because of their persistence they were able to accomplish the near impossible and get us closed in 30 days!! We truly appreciate Patrick, Jillian and Audra and their dedication to help perfect strangers feel more like friends."
Sincerely,
Kyle & Tracy Pohlabel
John Trittschuh, Ohio State Highway Patrol | 9/19/17
To Patrick and all of the Fidelity Blueline Staff,
"Just wanted to let all of you know how much I appreciate everything you did for me in my recent home purchase. I had found a house, and remember Patrick giving a presentation while I was at the academy for training. I decided to give him a call and see if he would help me in the financing. I was so thankful that I did! From day one, he and the Fidelity Blueline staff were awesome. They kept me informed the whole way through with email updates, and phone calls, so I was never guessing what was going on. Even with the questions I had they were so helpful, and in a friendly way. It was a Sheriff sale property, and I didn't know what to expect, but when Patrick said, "I'm on board with you, let's do this", I felt like I had a friend in the banking business."
"Nice to know that there is a financial institution that exists that you can do business with, and feel like they are doing everything they can do to make your loan process as pain free as possible. I will be going through them with my next home also."
Thank you again!
Bob & Joan Cooper, Ohio State Highway Patrol | 7/22/15
"Joan and I want to thank you for all your time and effort in our resent re-fi with Fidelity Blueline Mortgage. This was, by far, the easiest transaction we have ever done. Everything we were told, occurred. There we no hidden, behind the scene deals. We are so grateful for your respect, concerns, and the friendly professionalism; you made us feel like family. Thanks again and God Bless you."
Kent Phillips, Ohio State Highway Patrol | 5/7/15
"Patrick spoke to my Cadet class upon graduation but it wasn't until I was talking to a Sergeant who had just bought a house through Fidelity Blueline Mortgage and said how great his experience was that I decide to take a pamphlet and give them a call. Everything was easy right from the beginning. I gave my information and they helped me understand what price range I should look into for purchasing a home. It was smooth and painless which is exactly how you'd want your first home purchase to be. I'd recommend Patrick and his team at Fidelity Blueline Mortgage to all my fellow troopers around the state."
Ben & Michelle Dennison, Ohio State Highway Patrol
Patrick,
"Ben & I want to thank you for what we think is such a great accomplishment and goal that you helped us achieve and we want to thank you and your team at Fidelity Blue Line Mortgage sincerely. We spend months and timeless hours on the phone talking to people who gave us false hope or wouldn't even give us the false hope, some people wouldn't even talk to us. Frustrating when we Ben and I both knew we had credit scores of 750 or higher. "Who wouldn't want us?" is what we both thought. I got to the point I felt credit score was just a number and got us no where, because if I couldn't refinance my mortgage even, what did it do for me? You never made us feel at one moment like you wouldn't help us or even glimpse of false hope and we are grateful! Thank you Patrick! We got so close to closing with another mortgage broker, but his closing costs and mannerisms didn't impress us at all and thankfully you came into the picture at the right time and offered us an unbeatable deal and never pushed us one way or another. You actually said at one point, "let me look at this guys offer and if he is better, go with him"-that's the genuine person you are. You have saved our family a great deal of struggling month to month to make ends meet. I can't say it enough about you and Fidelity Blue Line Mortgage!"
Tyler McKee, Ohio State Highway Patrol | 10/20/15
"My wife and I struggled for a year to get a home loan. But I was in contact with Patrick off and on. It was obvious how bad he wanted to help us. We talked once every few months and he helped us get on track. One day I received a phone call and it was Patrick on the other end telling me the time was here. It felt like I was working with my best friend. He was so helpful throughout the process and bent over backwards to make sure it went as smooth as possible! My family cannot thank Patrick and his team enough!"
Claudia Williams, OCSEA Program Manager | 4/2/15
I just wanted to thank you and your team again for helping me get my re-fi done; I procrastinated quite a while after I spoke w/Patrick as I was a bit gun shy having so many problems and being turned down by my current banking institution; but once we got underway; I was hopeful and relieved when (almost immediately) I was approved. You all were very easy to work with, Melissa was professional & patient; I appreciated her patience when I seemed so stressed out! I was also happy to be able to find a very professional title company close to home.
I want to thank Patrick for his support, encouragement and availability ( I called him after hours a couple of times). He was accessible and pleasantly answered all my questions! But I wanted to be sure your entire team knew how much I appreciated the experience. I look forward to working with you again.
Cynthia Drake, Ohio State Troopers
It was a very good experience. All personnel at Fidelity Blueline Mortgage I spoke with were very helpful. They were able to answer all my questions. They were very friendly and took an interest in how things were going for me and how I was doing when I called them I did not get a machine I talked to an actual person, which is very refreshing in this day and age. They made the process of refinancing as painless as it could possibly be.
John and Mildred Triplehorn, Ohio State Highway Patrol-Retired 1976
Everyone at Fidelity Blue Line Mortgage was nice and cooperative. Melissa Miller was and is special. She was so helpful and knowledgeable. She never lost her patience once time. She is an asset to your Company. She was never "short" with us at any time. We appreciate everything she did. Also, as I said everyone was just great to us. I can't find one fault. I would highly recommend Fidelity Blue Line Mortgage and Melissa Miller to anyone. We also appreciate hearing about this benefit through the Ohio Troopers Coalition.
………………………………
Ohio Company License Number/Certificate of Registration number: MB.804105.000-BR
Ohio Patrick Alfred Bautz License Number: LO.042507.000