Patrick Bautz
President/Owner
Fidelity Blueline Mortgage
Office: 612-258-0061
Cell: 815-222-3492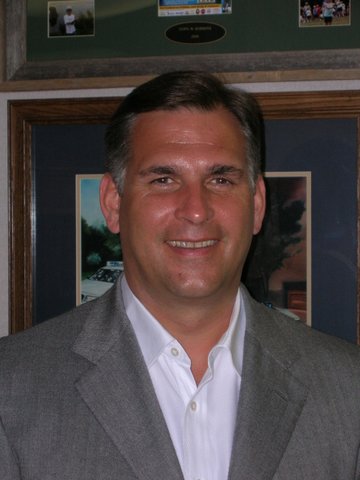 Patrick was born and raised in Northern IL where he resides with his wife, Suzanne and their Yorkie, Marina. Patrick has proudly provided mortgage loan services to law enforcement professionals around the country for the last 20 years. One of his favorite activities is flying his plane to attend law enforcement meetings and events in each state to make those face to face connections. Patrick has a passion for helping people which is evident upon your first conversation. He takes the time and care needed to walk you through the process that he would give his own family, because to him, law enforcement is his family.
Audra Lyons, Loan Officer Assistant (Patrick's assistant)
Located in Texas
Addresses:
FL: 27336 San Marino Dr., Punta Gorda, FL  33983
TX: 5821 Airport Blvd, Austin, TX 78752
State License #'s:
Company NMLS Identifying Number: 19062
Patrick Alfred Bautz NMLS Identifying Number: 51690
www.nmlsconsumeraccess.org
Fidelity Blueline Mortgage is an Illinois, Minnesota, Missouri, Texas, Ohio & Virginia residential mortgage licensee
Illinois Residential Mortgagee License Number: MB.6760917
Illinois Patrick Alfred Bautz License Number: 031.0033347
Minnesota Company License Number: MN-MO-19062
Minnesota Patrick Alfred Bautz License Number: MN-MLO-51690
Missouri Company License Number: 13-2115
Missouri Patrick Alfred Bautz License Number: 7147-MLO
Texas Company License Number: 19062
Texas Patrick Alfred Bautz License Number: 51690
CONSUMERS WISHING TO FILE A COMPLAINT AGAINST FIDELITY BLUELINE MORTGAGE, INC. OR A RESIDENTIAL MORTGAGE LOAN ORIGINATOR SHOULD COMPLETE, AND SEND A COMPLAINT FORM TO THE TEXAS DEPARTMENT OF SAVINGS AND MORTGAGE LENDING, 2601 NORTH LAMAR, SUITE 201, AUSTIN, TEXAS 78705. COMPLAINT FORMS AND INSTRUCTIONS MAY BE OBTAINED FROM THE DEPARTMENTS WEB SITE AT WWW.SML.TEXAS.GOV . A TOLL-FREE CONSUMER HOTLINE IS AVAILABLE AT 1-877-276-5550.
THE DEPARTMENT MAINTAINS A RECOVERY FUND TO MAKE PAYMENTS OF CERTAIN ACTUAL OUT OF POCKET DAMAGES SUSTAINED BY BORROWERS CAUSED BY ACTS OF LICENSED MORTGAGE COMPANY RESIDENTIAL MORTGAGE LOAN ORIGINATORS. A WRITTEN APPLICATION FOR REIMBURSEMENT FROM THE RECOVERY FUND MUST BE FILED WITH AND INVESTIGATED BY THE DEPARTMENT PRIOR TO THE PAYMENT OF A CLAIM. FOR MORE INFORMATION ABOUT THE RECOVERY FUND, PLEASE CONSULT THE DEPARTMENT'S WEB SITE AT WWW.SML.TEXAS.GOV .
Virginia Company License Number: MC-5732
Virginia Patrick Alfred Bautz License Number: MLO-14014VA