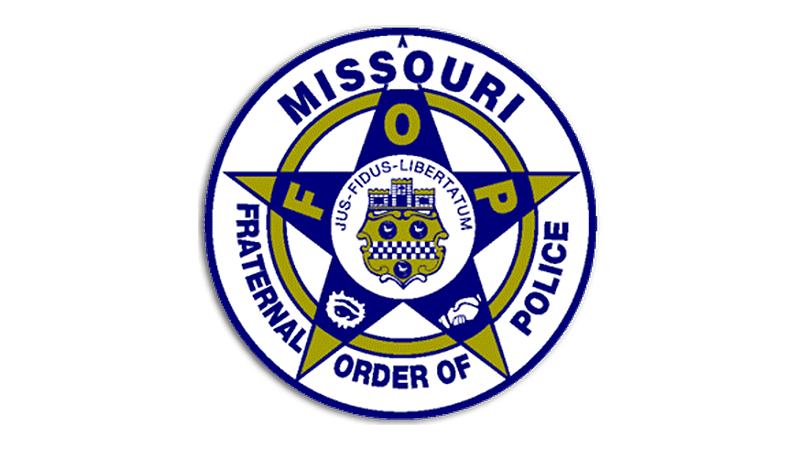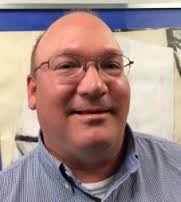 Kevin Ahlbrand, President
"I'm always skeptical when approached by companies who want to be endorsed by the FOP. After checking with FOP leaders I respect, we entered into a relationship with Patrick and Fidelity Blueline Mortgage, Inc. I wish we would have done it years ago. I can personally attest to the first rate and personalized treatment received from Patrick and his staff. I refinanced with them last year and the process was quick, professional and painless. I hear nothing but great things from Missouri members who have used Fidelity Blueline Mortgage, Inc. They really do care about their customers."
Stefen Hernandez-Gross, Police Officer & Dave Hernandez-Gross, Sergeant, St. Joseph Missouri Police Dept. | 7/24/19
"Patrick and his team at Blueline Fidelity Mortgage made our home buying process super easy. Anytime we had a question, someone was available to answer them in a very reasonable amount of time, if not, instantly. Patrick checked in throughout the entire process to ensure everything was progressing smoothly and to see how we were doing. With this being my first home purchase and my husband's first in almost 20 years, we had lots of questions and the team at Blueline was always happy and eager to answer all of our questions. We felt more like family than just a customer. We are very pleased to have worked with the team at Blueline Fidelity and would definitely recommend them!" -Stefen & Dave
Tim Hull, MO | 1/14/16
"I did want to express my appreciation to you and your crew at Fidelity Blueline Mortgage for your great effort and support you provided to my family and I in the purchase of our new home in October 2015. From the time I made the first phone call until I signed my name for the final time on the last form, (and I signed it a lot that day), you and your team were there assisting us. The process was very stress free, as we were in constant contact by phone or email with forms and documents guiding us through each step and letting us know what would be needed next. One of the ladies there even called me prior to my wife and I stepping into the room to close on the house just to let me know if I needed anything during the closing to call her directly and she would take care of it. You don't get service like that at too many places these days."
Nate & Keitha Pettijohn, Deputy Sherriff, Platte County | 9/25/15
"Fidelity Blueline Mortgage, Inc was law enforcement friendly and a real pleasure to work with when we bought our home! The staff from the President down was so friendly and informative. We weren't sure a home of our own was possible right now, but Fidelity Blueline Mortgage helped make it possible for us. They showed us the way, and kept us up-to-date with the process. Even our real estate agent said she was impressed with their service on her end. On top of all that, we closed well before we originally anticipated which was almost more than we could hope for! We highly recommend that any FOP member consider using Fidelity Blueline Mortgage, Inc when they are buying a home!"
Sgt. Jeff Stout, Local President | 4/30/15
"My family and I would like to thank you for the exceptional service you and your staff provided in helping us purchase our first home. Being first time homebuyers, we were quick to find out many other mortgage companies were uninterested in helping educate or assist us through an application. Being recently married with a baby on the way and a desire to accelerate the process, this naturally created a great amount of stress for our family. Thankfully, I learned of Fidelity Blue line's service to law enforcement professionals through the local Fraternal Order of Police lodge and decided to give you a phone call to see what could be done. The communication from that phone call to the day of closing was nothing short of premier. The knowledge and advice your staff provided in assisting the reorganization of our finances to better qualify and complete a home loan application was exactly what we needed to expedite the process and purchase our first home. The sacrifices your organization made to accommodate my night shift hours and toward the credits on our application will always be remembered and nothing short of incredible. We can't thank you enough for the amount of time you and your staff spent helping us with our first home purchase. Your company certainly upheld its reputation as above and beyond in the area of customer service to law enforcement personnel and couldn't more appropriately be associated with the Fraternal Order of Police. Thank you for the advice, service, and the new friendship."
Zach McLeland, City of Clarence, City Manager
"Patrick and his staff at Fidelity Blue Line Mortgage made doing business easy. By working for their customers they were able to secure a very competitive rate and took a lot of the stress away from us. I would strongly recommend anyone who is unfamiliar with home purchasing seek Fidelity/Blue Line as they made us feel like close friends and were able to answer any questions or concerns we had. If my family ever decides to purchase another home I will look no further than Patrick and Fidelity/ Blue Line Mortgage Company."
Steve Olinger, Chief of Police – Macon Police Department
"Buying a house should be a very happy time for a family, but it can be very stressful. I decided to work with Patrick Bautz and Fidelity Blue Line Mortgage because of their reputation. I had a lot of wonderful changes going on in my life and I was extremely busy at the time I decided to purchase a new home. Patrick and the rest of the staff were great to work with and made this giant step a pleasurable experience. If you are looking for a new home and a stress free company to work with, I highly recommend Fidelity Blue Line Mortgage. You won't be disappointed."
Patrick I do thank you very much for everything you did, you truly did bend over backwards to help put me and my family in the home we wanted. I thank you and your staff for everything you all did.
Adam Johnson, Trooper | 4/30/15
This was my first mortgage so I was anxious about the unknown. There are so many steps and pieces that could go wrong. But Fidelity Blueline Mortgage helped me every step of the way until the keys were in my hand and I could relax. I was really happy I chose them to help me buy my first home!
Missouri Company License Number: 13-2115
Missouri Patrick Alfred Bautz License Number: 7147-MLO