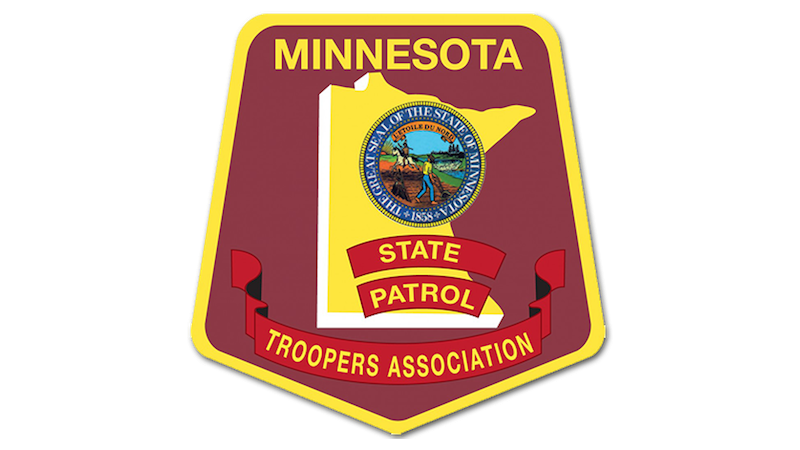 President Joe Dellwo
David Spivey, Lieutenant, Minnesota State Patrol Troopers Association| 04/06/19
"For the 6th time Patrick Bautz and Fidelity Blue Line Mortgage have surprised me by their amazing service and ability to save me money on getting a mortgage, and yes, I have saved a lot of money over the 10 years by purchasing or refinancing 6 times!!! I personally have become friends with Patrick over the years and he has gone out of his way to meet with me in person. I am not going to sugar coat it here but if you don't know him you will feel like you are talking to a used car salesman on the phone! But, he and the others at the company care about the customer, are willing to explain everything during the process, and at times appear to know more than the realtor. Over and over realtors have said, "Dave, that is not the correct closing costs, the mortgage company is missing something!" They later then follow up telling me that they have never experienced such a smooth and cost saving closing in all their years of being a realtor. Patrick has gone above and beyond with his 'whatever you need, let me know' promise, and when things seem they are not going right on the other end he takes all the stress away from you and put those stressful calls and situations on himself. I truly have a lifelong lender with Fidelity Blue Line!"
Kenny Willers, Sergeant, Minnesota State Patrol Troopers Association| 03/04/19
Thanks to Patrick, Stephanie, Audra and the Fidelity Blueline team. When I first talked to Patrick about doing my home loan with him it sounded too good to be true.
I couldn't be happier with my choice of a lending team. We had some difficult things with my original construction loan but Patrick and his team assured me they would make everything work and they did.
I would and I do, recommend Fidelity Blueline to anyone looking to buy a new home. I look forward to continuing to work with you all in the future. Thanks for everything! Kenny & Jana Willers
Jeff Mohs, Trooper, Minnesota State Patrol Troopers Association| 11/18/16
To Patrick, and all the staff at Fidelity Blueline Mortgage, My wife and I would like to extend a sincere thank you to the entire staff for helping us with our recent refinance. You were all very easy to work with, and able to explain everything in a smooth manner. The communication was excellent, and I truly felt like I was being taken care of at all times. Patrick, you will be my first call if and when we are ready to make another large investment. Thanks again, Jeff and Neeka Mohs
John Magaard, Sergeant (Retired), Minnesota State Patrol Troopers Association| 04/04/16
My wife and I chose Blueline Mortgage for the purchase of our home in January 2016. We are more than pleased with how efficient and painless the process was. Each of the support staff with which we had dealings were professional, kind and extremely responsive to every question or concern. Our particular mortgage process did not seem routine as we were dealing with a new job, a retirement and the pending sale of a house. Well, Patrick and the staff at Blueline made the application and ultimate securing of a mortgage hassle-free. In fact, we were able to close on our new home earlier than originally scheduled. I urge anyone considering a mortgage to contact Patrick and give him a few moments of your time, you will be glad you did.
Dana Miletich-Trooper, Minnesota State Patrol Troopers Association
"Our union representative passed out cards of a mortgage benefit being offered thru our troopers association, and one of the smartest things I ever did was take that card and act on it. Your staff made the process easy and they were always helpful.
As most people in my line of work would do, I researched refinancing my home thoroughly thru my local lender who we had used in the past. What we discovered is our benefit through our association saved us at least $5,000.00 at closing versus the next closest local lender!
Comparing apples to apples members of my association would be nuts not to use fidelity Blueline for their mortgage…….
It was impressive that it took place timely as it did considering I was two states and an ocean away……"
Tim Nibbelink, MN State Patrol | 10/22/15
To Patrick, Melissa, Kim, Tina, Sara, Susan:
I just wanted to send a quick thank you to everyone at Fidelity Blue Line Mortgage. My family purchased an acreage and we had some property line issues that took months to work out. Fidelity Blue Line kept the lines of communication open with my attorney and realtor, moving the closing date a few different times. When we needed flexibility, you provided it along with low cost and great rates. I won't hesitate to call again in the future.
Lieutenant Brian Reu, Minnesota Department Of Public Safety
I wanted to thank you and your staff for the work that was done to help us secure our new home. Even though we still aren't unpacked it only took about a day to feel like home! We realize that there may have been some unusual circumstances with the process and we are grateful for the extra effort and attention that only Fidelity Blueline Mortgage would provide.
Loretta Mann, Minnesota State Patrol Troopers Association
"Patrick and his staff were excellent! Patrick stayed calm and took great care of us while I was "spazzing out" over our move. They explained everything, thanks for all the help. This benefit from our association is worthwhile for our members, great job!"
………………………………
Minnesota Company License Number: MN-MO-19062
Minnesota Patrick Alfred Bautz License Number: MN-MLO-51690