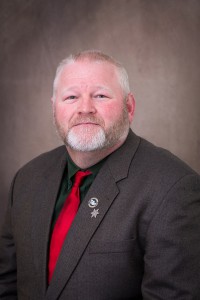 Chris Southwood, President
President Patrick Bautz's honesty and integrity are unmatched- paired with the services provided by Fidelity Blueline Mortgage Inc. these qualities serve the membership of the Illinois Fraternal Order of Police exceedingly well. Patrick gets it… he understand the concerns and needs of our membership. I'm privileged to call Patrick my friend and thrilled to call Fidelity Blueline Mortgage Inc., a friend of the Illinois Fraternal Order of Police.
The staff of Fidelity Blueline Mortgage Inc., is made up of very personable and professional individuals who provide a tremendous asset to the members of the Illinois Fraternal Order of Police. President Patrick Bautz is greatly respected for his integrity and incredible ability to bring the best possible solution to the concerns of our members who are looking for real value and customer service on purchase, refinancing and construction loan options.
Fidelity Blueline Mortgage Inc., …. A company with proven, unwavering integrity. I can say with absolute certainty they have served Law Enforcement Officers with tireless dedication towards customer service and have earned the loyalty and respect of countless members of the Fraternal Order of Police. President Patrick Bautz has proven to be a tireless asset to the Fraternal Order of Police and has a proven record of commitment and sincerity. He has earned my respect and admiration.
John Bunnell, Biologist, Illinois Dept. of Natural Resources| 9/24/19
Stephanie, Just wanted to express my appreciation for all the hard work Patrick and the BlueLine team did for me. I was in a tight spot, needing to refi quickly in order for my neighbor to sell his house. The Blue Line team stepped up, kept my closing costs low, and got the job done in an efficient and timely manner. Always professional, Patrick still puts his personal touch on all my mortgages, letting me know at all times, he has my back through the whole process. And on top of everything else, he locked me in on a lower interest rate.
Thanks again for all your help. BlueLine is truly one of a kind!!
Sincerely, John Bunnell
Bob Woodford, Sergeant, Rockford Police Department Retired | 8/12/19
I would like to take the time to thank Patrick Bautz and his staff from Fidelity Blueline Mortgage. Fidelity Blueline Mortgage assisted in refinancing my home from the beginning to the end. The process was explained to me fully. Every question was answered clearly with easy to understand language. I would like to recommend Patrick and his Fidelity group for anyone who is looking for help with a refinance. Patrick has always been supportive of Police and their families.
Shawn Roselieb, Executive Director, Illinois FOP Labor Council | 4/2/19
I recently had the opportunity to work with Blueline Fidelity Mortgage. They came highly recommended, and they didn't disappoint. Patrick, Audra, and Stephanie are nothing short of miracle workers. I am certain that without their assistance, we wouldn't have been able to close on our dream home.
We purchased a repo'd Fannie May property, and Patrick advised us to request a 45-day closing date due to unforeseen issues that may arise. The request was denied, and the problems began there, and it was one thing after another. Patrick and his crew handled EVERY single detail. We were very disappointed with the services of our realtor and the Fannie Mae associates. I actually felt bad for Patrick, Audra, and Stephanie because of all the hoops they were forced to jump through on our behalf.
Patrick told me that this was one of the most challenging closings they have dealt with. I am forever grateful to Blueline Fidelity Mortgage, and I wouldn't hesitate to recommend their services to anyone looking to purchase or refinance a home. Patrick has earned a friend and a customer for life!
Bob Woodford, Sergeant, Rockford Police Department Retired | 11/17/17
I would like to take the time to thank Patrick Bautz and his staff from Fidelity Blue Line Mortgage. Fidelity Blue Line Mortgage assisted in refinance my home from the beginning to the end. The process was explained to me fully. Every question was answered clearly with easy to understand language. I would like to recommend Patrick and his Fidelity group for anyone who is looking for help with a refinance. Patrick has always been supportive of police and their families.
Bob & Sue Woodford
Rockford PD
Jacob Maratos, Police Officer, Freeport, IL PD | 10/26/16
Patrick and his group went above and beyond my expectations. They made me feel secure during the whole process, even when the first buyer fell through after we moved into our new home. Patrick even went to the next level and attempted to assist the buyer with a loan. I have never met a company so dedicated to their customers. No matter the time of day, if I had a question Fidelity Blueline was there for me and my family. It is great to see there are businesses still out there that back their word. Fidelity Blueline, again I cannot thank you enough for helping me and my family get our perfect home.
Tammy Schmidt, IL FOP | 10/4/15
Patrick & his team made the impossible a reality and I couldn't be happier…
I moved back to the area after a total of 11 years in Ireland. I didn't want to live with my dad forever but didn't want to get stuck in the rent trap either. I started saving for a deposit right away & when I found the perfect place, my father (a retired Rockford Police Officer) put me in touch with Fidelity Blueline Mortgage.
I had never bought a home in America before & had a lot of questions. The team helped me every step of the way. Patrick even went on a viewing with me as my father was away & he wanted to be sure I was being looked after. He also coached me through the price negotiation, which helped me agree a significant discount from the original asking price. There were multiple obstacles due to my living abroad for so long, such as no credit report activity for nearly a decade, no US based income or W2s, a messy divorce, etc. The team never gave up, they personally wanted to see my loan approved. Though I was looking for a small mortgage, you would have thought it was a million dollar sale judging by the attention given to me though out the process.
With the help of Patrick & his team, I am now living in my own home and even had some savings left to add my own style. The best part is that my mortgage is just over half of what the previous s tenants were paying in rent!
I cannot say enough about the attention, direction & level of service I got from Fidelity Blueline Mortgage, Inc. I would recommend them to anyone.
Tara | 7/13/15
My husband had heard Patrick speak at various union meeting gatherings. When Paul asked other colleagues about Patrick, he heard glowing reviews. They told him that Patrick takes care of us. Police officers do not trust easily, so the recommendation definitely held weight. Also, with the current animosity toward police officers, it is nice to have a company that is rooting for them and understands the sacrifice of putting on a bulletproof vest.
We contacted Patrick in order to refinance our home, but in the midst of the paperwork, we found a house we loved. Patrick offered us a bridge loan, which we did not need, but it allowed us to put an offer on a new house. As anyone who purchases a house knows, the process is filled with lots of paperwork and waiting. Patrick and his team answered my questions and kept the process moving.
Patrick joked with me that he was thankful he could excel to my high standards. I do expect a lot for my money, but I always treat people the way I would want to be treated. So I say thank you to Susan, Melissa, Kim, and Sara for always answering my many questions. Also, I don't think I have ever dealt with an office staff as friendly as this one. I really appreciate the kindness.
Finally, when we first initiated this process, I was chatting on the phone with Patrick. He said, "How about if I come over this afternoon so we can all meet?" How often does a bank or lender come over for a visit? I appreciated this gesture. This shows that Patrick and his team will go the extra mile to not only provide excellent service but also create a friendship.
We highly recommend Patrick and his staff for refinancing or home purchases.
Retired Police Officer | 5/7/15
Patrick and his team at Fidelity Blueline Mortgage did a great job again. We were really happy with how smooth it went. We used them to refinance a few years ago and when it came time to chose who we'd use now, we knew exactly who to work with.
Scott Hardy, Danville Police Officer | 4/30/15
My dad had suggested I used Fidelity Blueline Mortgage after they had such a great experience refinancing. They helped everything go so smooth. Being by first time I was a little nervous but everything was really easy and they guided me through each step which made it less scary. I would recommend Fidelity Blueline Mortgage to any FOP member. They were great to work with!
Shawn Guiney, Joliet Police Officer
Mr. Bautz,
I initially saw your advertisement for mortgage services in a work email at my department. I have been a police officer for the past 17 years. I had never responded to such an advertisement in the past, but in this case, I was building a new home and looking for a loan. At the time, I had already been approved by another lender and been given a good faith estimate of my costs associated with the loan. Contacting Fidelity Blue Line Mortgage was one of the best financial decisions I have ever made. You were able to offer a lower interest rate, and lower closing costs than at least five other lenders I researched. You were a man of your word in locking my rate, and keeping my costs in line with what was initially offered to me. The service through your office was excellent. Melissa was always friendly, helpful, and available. The communication was crystal clear throughout the process from loan application to closing. I wanted to thank you for your professionalism, your excellent service and your dedication to helping law enforcement officers. I would highly recommend your company to my family and fellow co-workers in the future.
Nick Duckhorn, City of Chicago Police Officer | 4/23/15
The staff at Fidelity Blueline Mortgage was great. Quick to take care of any question or need. Great rates. The processing went exceptionally quick and easy. I would definitely recommend to anyone looking.
Jeff Bain, Illinois Police
"I have dealt with Fidelity Blue Line Mortgage many times and always a great experience!! Kudos's to Patrick and the entire Fidelity crew. I recommend all of our people check out this great benefit it will save you headaches and money"
David and Jane Kiefer, Illinois Police
"Jane and I were very satisfied with Fidelity Blue Line Mortgage their staff and would defiantly use Fidelity again! Thanks so much for taking care of our family…."
Rocco Wagner, Winnebago County Sheriff's Department
I'd like to share a very pleasant experience I recently had in assisting my son obtain a mortgage through Fidelity Blue Line Mortgage and their agent Melissa Miller. My son was out of town during most of the process, and I was the go between. Melissa was very understanding of this, and explained everything to me thoroughly as I was then relating the information to him. I felt so confident in her abilities and knowledge, I did not have my attorney attend closing as I normally would. Melissa was very responsive to our needs, and closing went off without a hitch. She and Patrick Bautz of Fidelity Blueline Mortgage went above and beyond any other experience I have had in similar situations.
Dan Ramey, Illinois Police
"Susan from Fidelity Blue Line Mortgage was a great help! She did a professional and diligent job. She answered all my questions and concerns" great job!
Sgt. Steve Clemente, Illinois Police
"A + service from start to finish and top to bottom. Patrick and his staff at Fidelity Blue Line Mortgage really do care about us and our family's needs" I recommend to all of our members to look into this lodge benefit!"
……………………………………….
Regulated by IL Department of Financial and Professional Regulation
100 W Randolph, 9th Floor
Chicago, IL 61601
(312)814-4500
Illinois Company License Number: MB.6760917
Illinois Patrick Alfred Bautz License Number: 031.0033347