Patrick Bautz
President/Owner
Fidelity Blueline Mortgage, Inc.
Office: 815-623-8887
Cell: 815-222-3492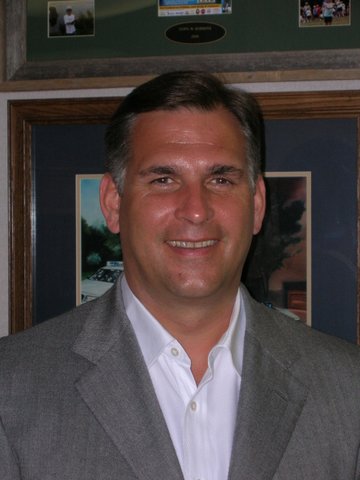 Patrick was born and raised in Northern IL where he resides with his wife, Suzanne and their Yorkie, Marina. Patrick has proudly provided mortgage loan services to law enforcement professionals around the country for the last 20 years. One of his favorite activities is flying his plane to attend law enforcement meetings and events in each state to make those face to face connections. Patrick has a passion for helping people which is evident upon your first conversation. He takes the time and care needed to walk you through the process that he would give his own family, because to him, law enforcement is his family.
Staff:
Patrick A. Bautz, Loan Officer
Audra Lyons, Mortgage Loan Processor
Stephanie Whidby, Mortgage Loan Closer, Par License Coordinator
Patti Abate, Bookkeeping & Payroll
Greg Wheelen, Southern Benefit Coordinator
Mike Hardin, Southern Benefit Coordinator
Gregg Bautz, Disclosure Desk & Compliance Officer
 Departments:
Accounting
Business Relations
Marketing
Addresses:
IL: 11415 Main Street, Roscoe, IL 61073
OH: 190 W. Johnstown Rd. Gahanna, OH 43230
MO: 320 Washington St. Unit 505, Jefferson City, MO 65101
State License #'s:
Company NMLS Identifying Number: 19062
Patrick Alfred Bautz NMLS Identifying Number: 51690
www.nmlsconsumeraccess.org
Illinois Company License Number: MB.6760917
Illinois Patrick Alfred Bautz License Number: 031.0033347
Missouri Company License Number: 13-2115
Missouri Patrick Alfred Bautz License Number: 7147-MLO
Ohio Company License Number/Certificate of Registration number: MB.804105.000-BR
Ohio Patrick Alfred Bautz License Number: LO.042507.000
Virginia Company License Number: MC-5732
Virginia Patrick Alfred Bautz License Number: MLO-14014VA
Minnesota Company License Number: MN-MO-19062
Minnesota Patrick Alfred Bautz License Number: MN-MLO-51690